Project #Meinwanderungsland - "Gemeinsam unterwegs? Stories of the migrant society"
Mediation project 2017-2020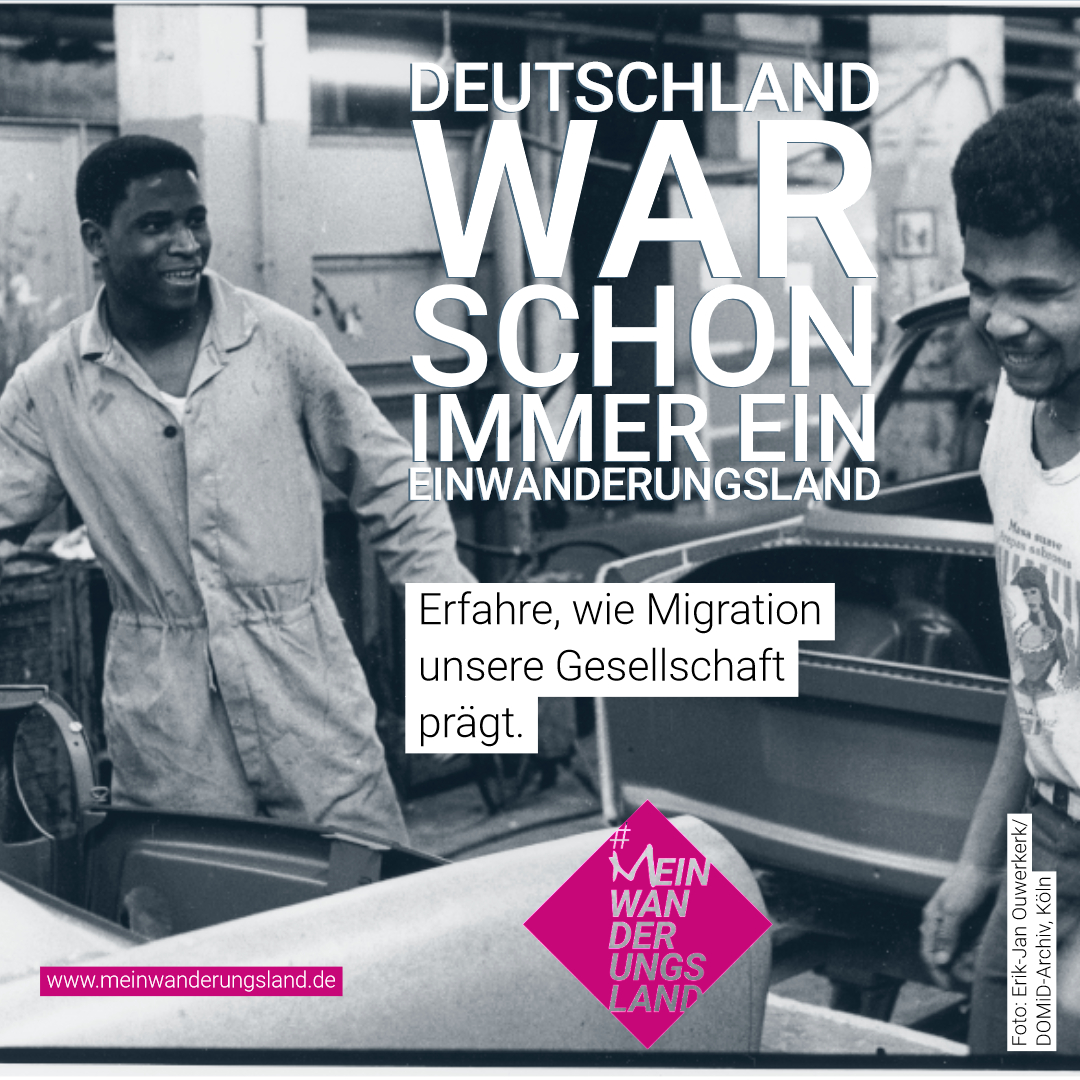 #Meinwanderungsland
Migration has always existed, also in Germany. It helped forge our society and continues to shape our every-day lives. We live together in a migration society, in a country of immigration. This is why migration is something that involves all of us, regardless of whether or not we personally have our own migration history. It follows that the history of our migration society is the history of everyone who lives in Germany.
The concept of "Meinwanderungsland" is meant to express that this country of immigration concerns everyone, and everyone should have the chance to help shape it. This was the approach taken by our country-wide project "Gemeinsam unterwegs?! ("Together on the move") Stories of a Society of Migration", which was sponsored by the Federal Commissioner for Migration, Refugees, and Integration.
DOMiD on Tour
Between February and May 2019 the project team travelled through Germany with an interactive exhibition and story-telling platform, inviting people with and without their own migration history to tell their own stories, which they connect to migration in Germany.
At every tour stop, in cooperation with local initiatives giving city tours, they shined a light on each city's own migration history. At educational institutions and in businesses, they offered workshops that spread knowledge, inspired fresh ideas and gathered personal stories.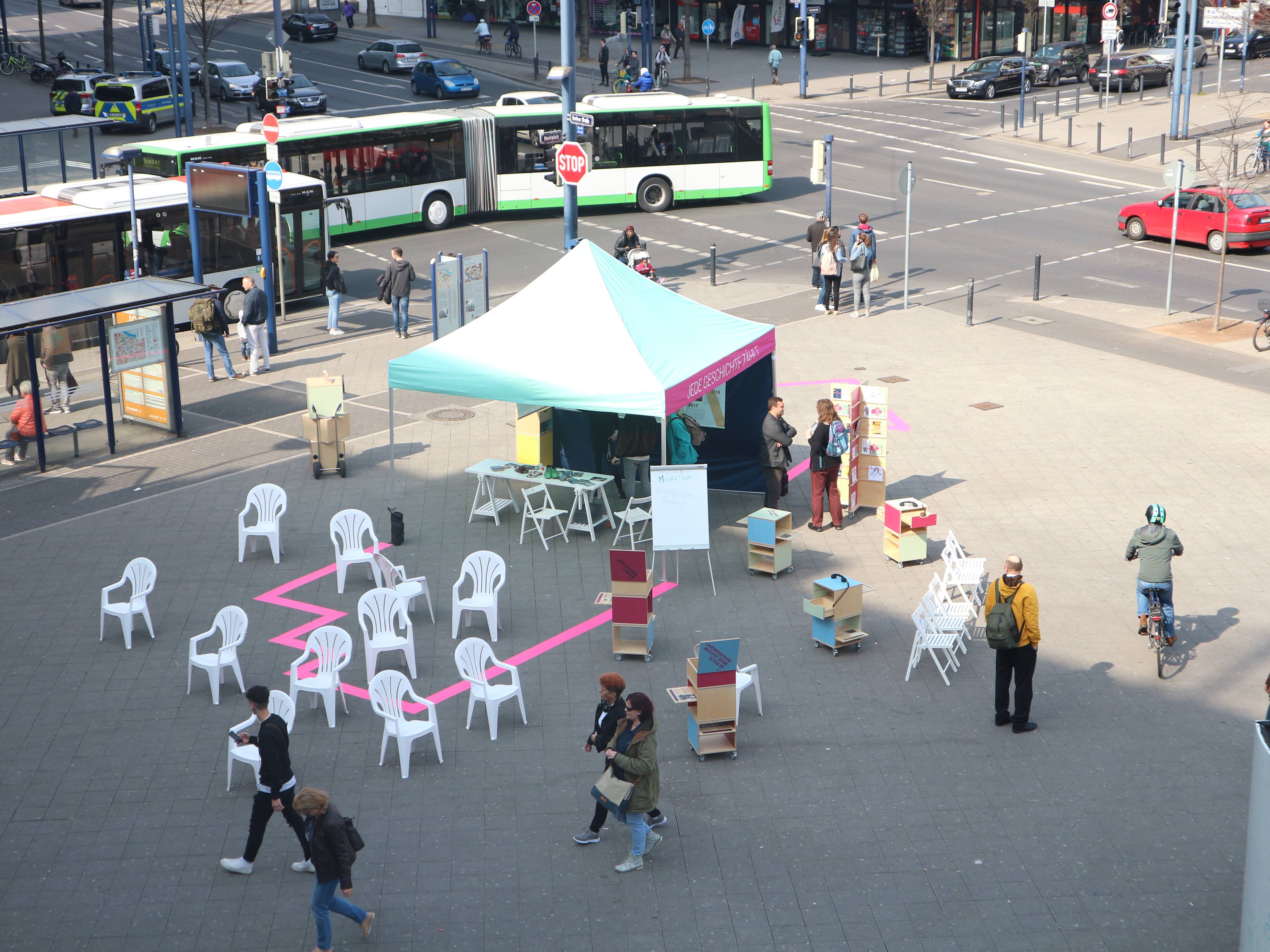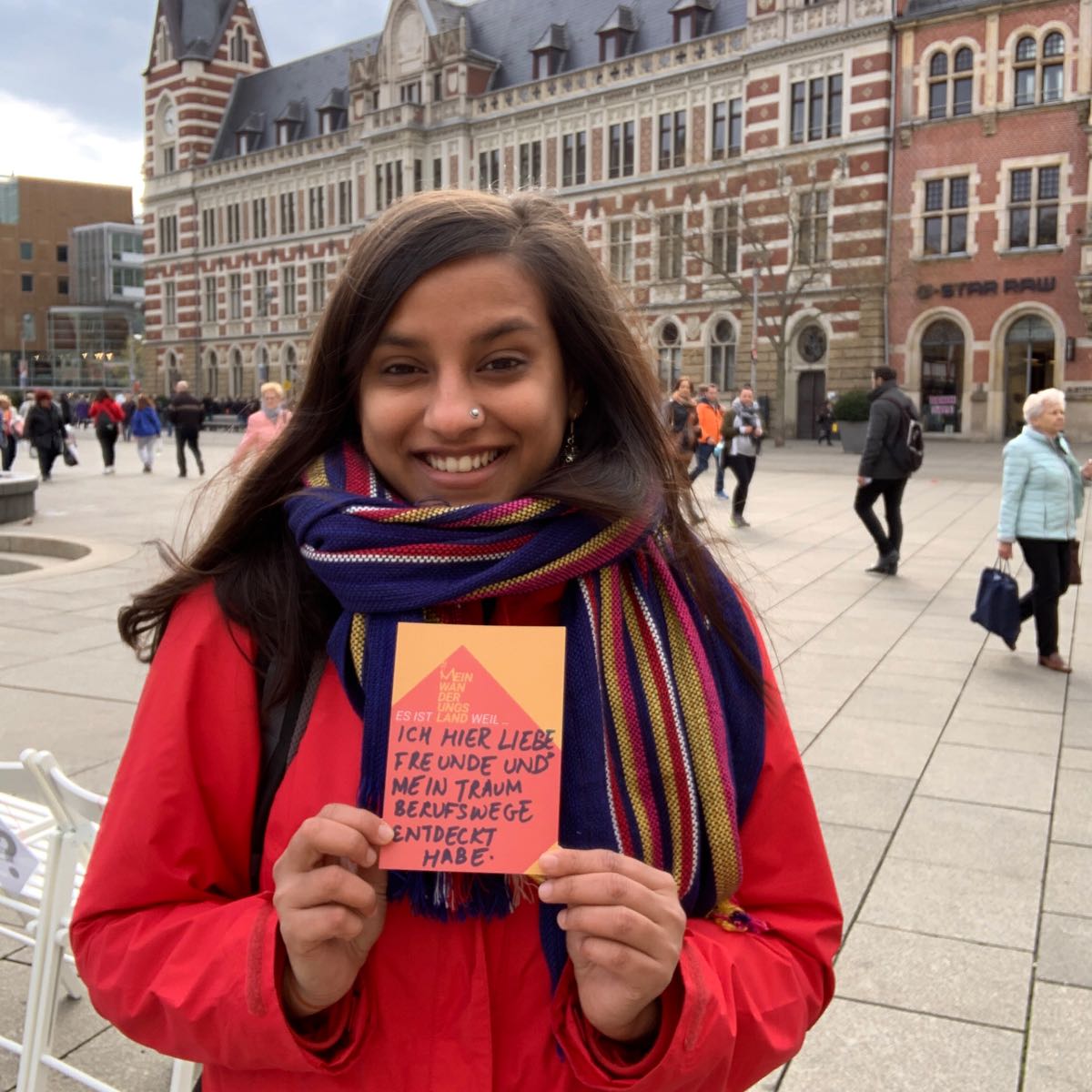 Shared Stories
Using the hashtag #Meinwanderungsland, the team is still collecting stories – the stories of all people who live in Germany. The motto is "every story counts"; this embodies the value of different experiences and views, while also allowing room to voice criticism and tell of experiences with racism. Across the various social media platforms – facebook, instagram, and twitter – the conversations continue under #Meinwanderungsland.