Over the years, DOMiD team members have published their work across the wide range of topics specific to migration. Some of these publications can be ordered.

Please use the corresponding contact form for your inquiries. We look forward to hearing from you!
Guided Tours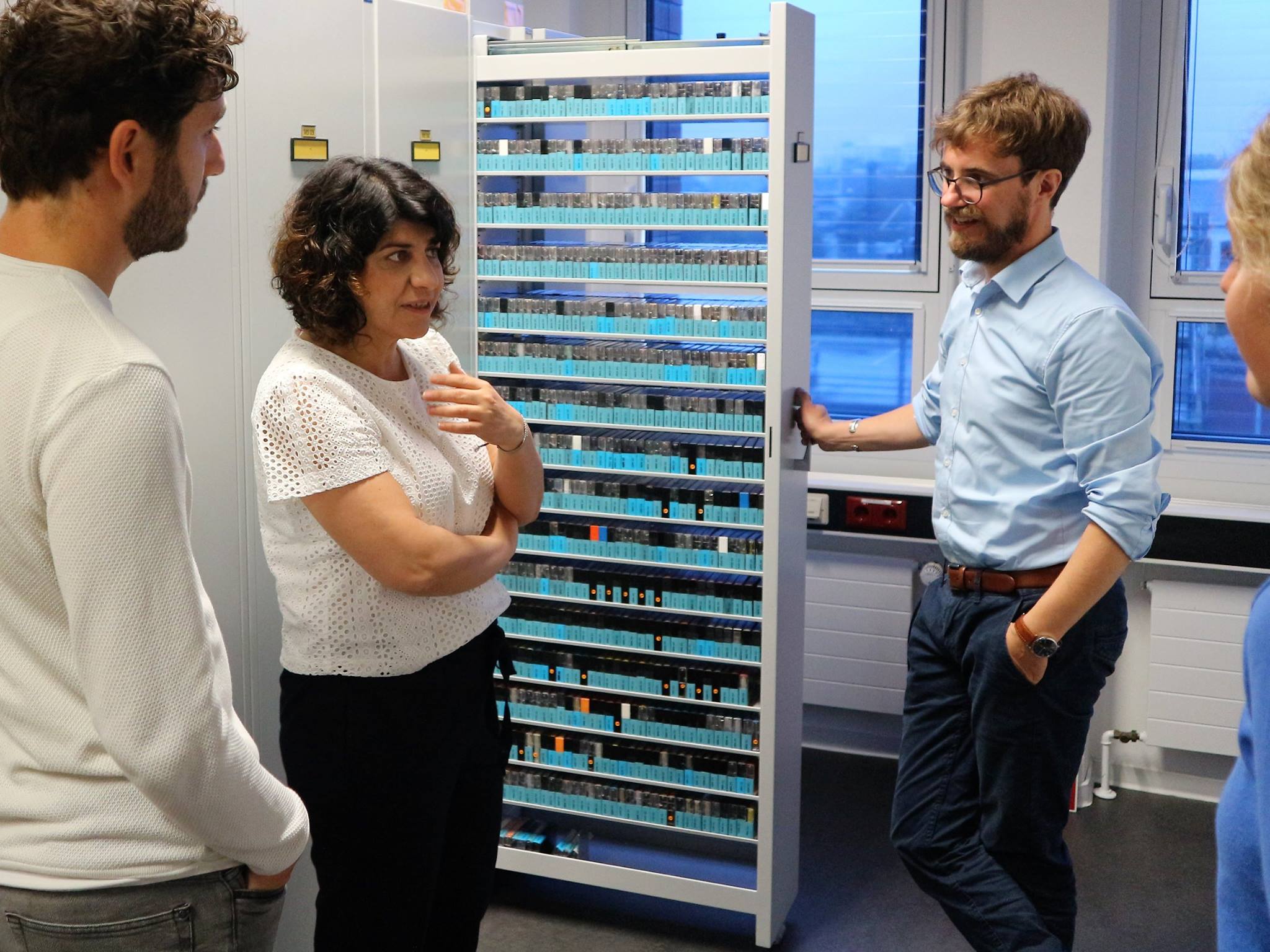 Due to the pandemic, DOMiD is currently offering guided tours for groups of up to 15 participants. After a brief introduction to questions of migration history and the culture of memory, we will walk through the corridor exhibition together with selected objects from the unique DOMiD archive and discover the diverse stories and perspectives of the DOMiD collection. You will also gain an exciting insight into the depots and magazine. (Duration 90 minutes, cost 150 euros)
We will be happy to present the history of DOMiD to you in a supplementary impulse lecture and offer insight into milestones and conceptual issues of the emerging "House of Immigration Society". (+ 30 minutes, + 50 euros)
Exhibitions
Are you organising a conference on the topic of migration and would like to offer your participants complementary programming? Are you looking to liven up your youth workshop with some thought-provoking visuals? Some of our exhibitions are available to loan.
Have a look through what we have on offer here. You aren't sure which exhibit would fit best with your event? Use our contact form to get in touch. We will be happy to advise you and answer any questions you have with no obligations.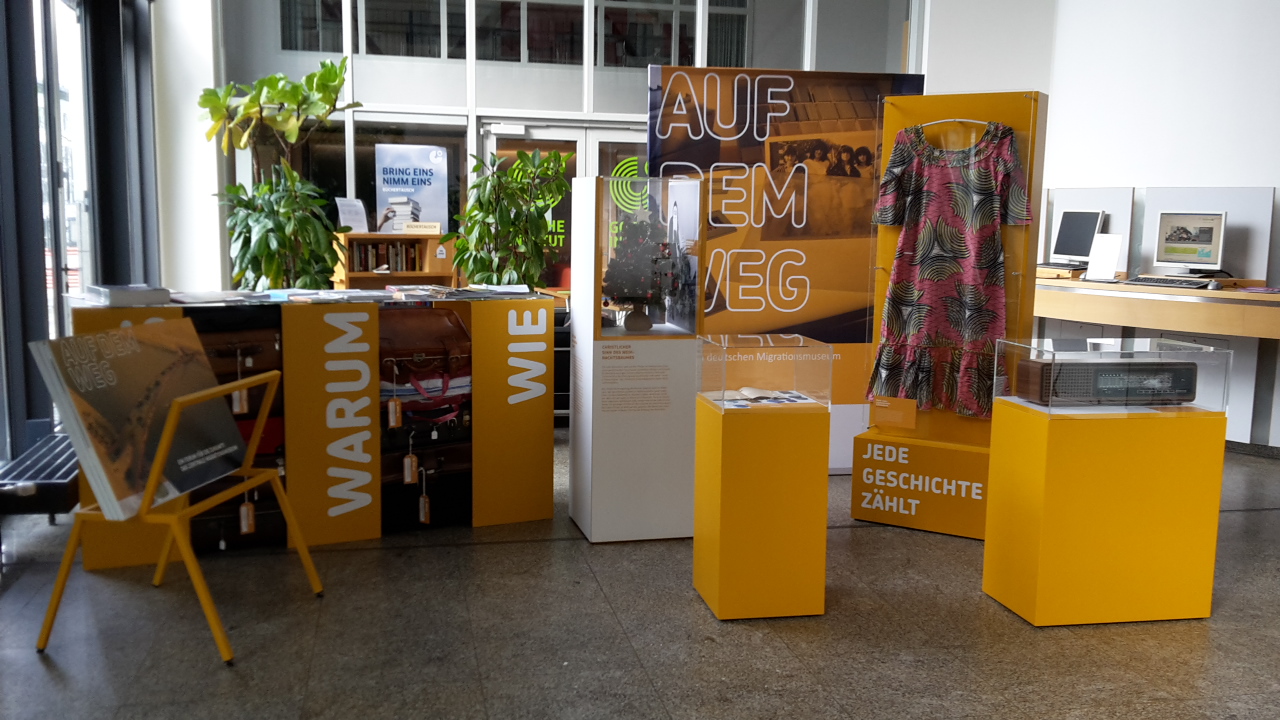 Publications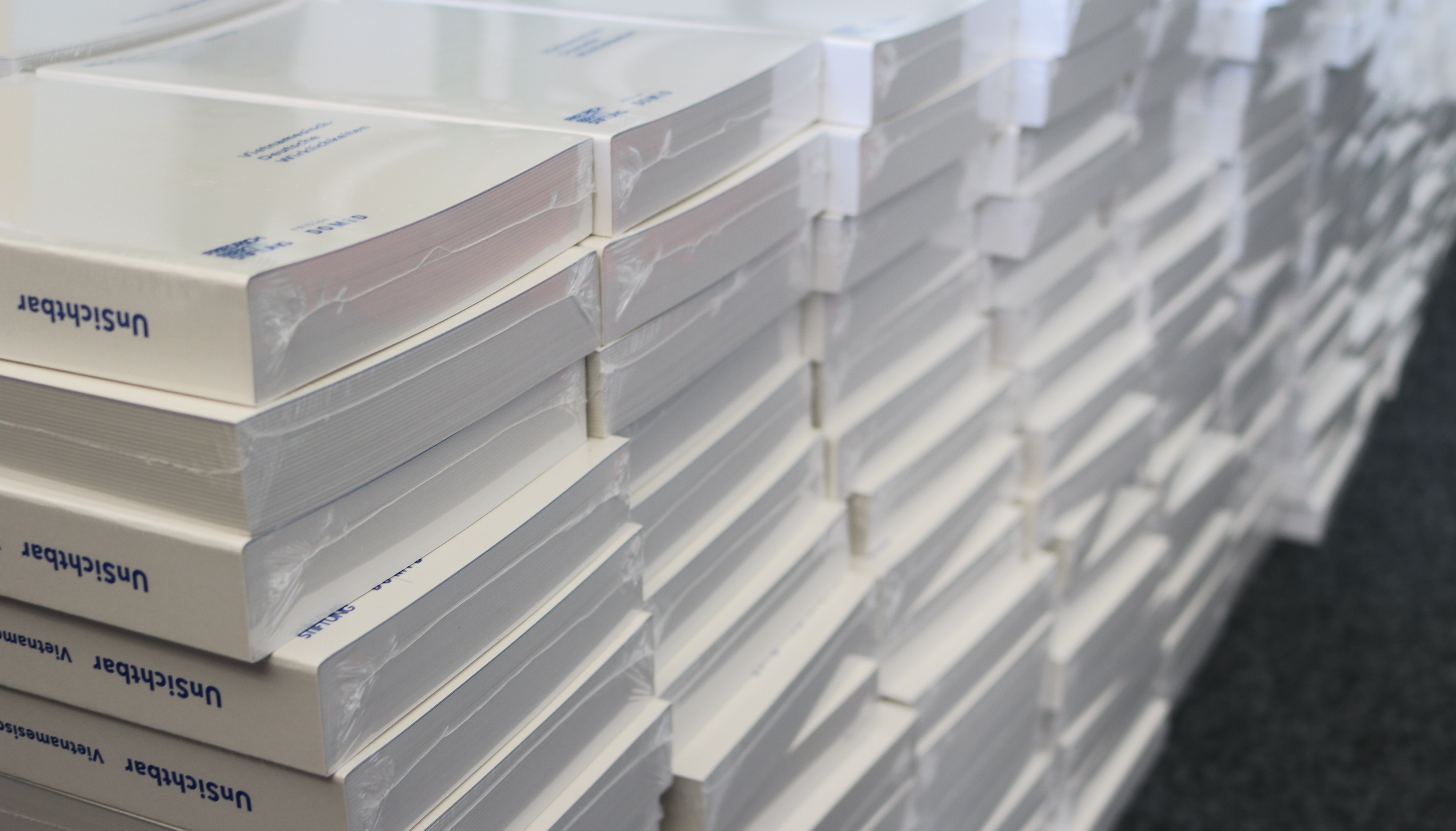 Four bands from our in-house publication brand "edition-DOMiD" have been published. They focus on the migration experience of people, about whom is rarely written.
Additionally, numerous catalogues are available, that document our long year experience in exhibitions.