As an extracurricular place of learning, the guided tours offered by DOMiD are suitable for high school classes and students as well as for employees of all interested organisations and institutions.
The tours can be conducted in English or German. Please ask for your preferred date at least 3 weeks in advance, or earlier if you prefer.
Do you need other languages or information on accessibility? Please do not hesitate to contact us.
All tours and city walks are accessible for the disabled and can be held in English or in German. Would you need them in another language? Please get in touch.
Please note
Currently, only a limited number of tour requests can be made with a maximum number of participants of 15.
Behind the scenes of the DOMiD collection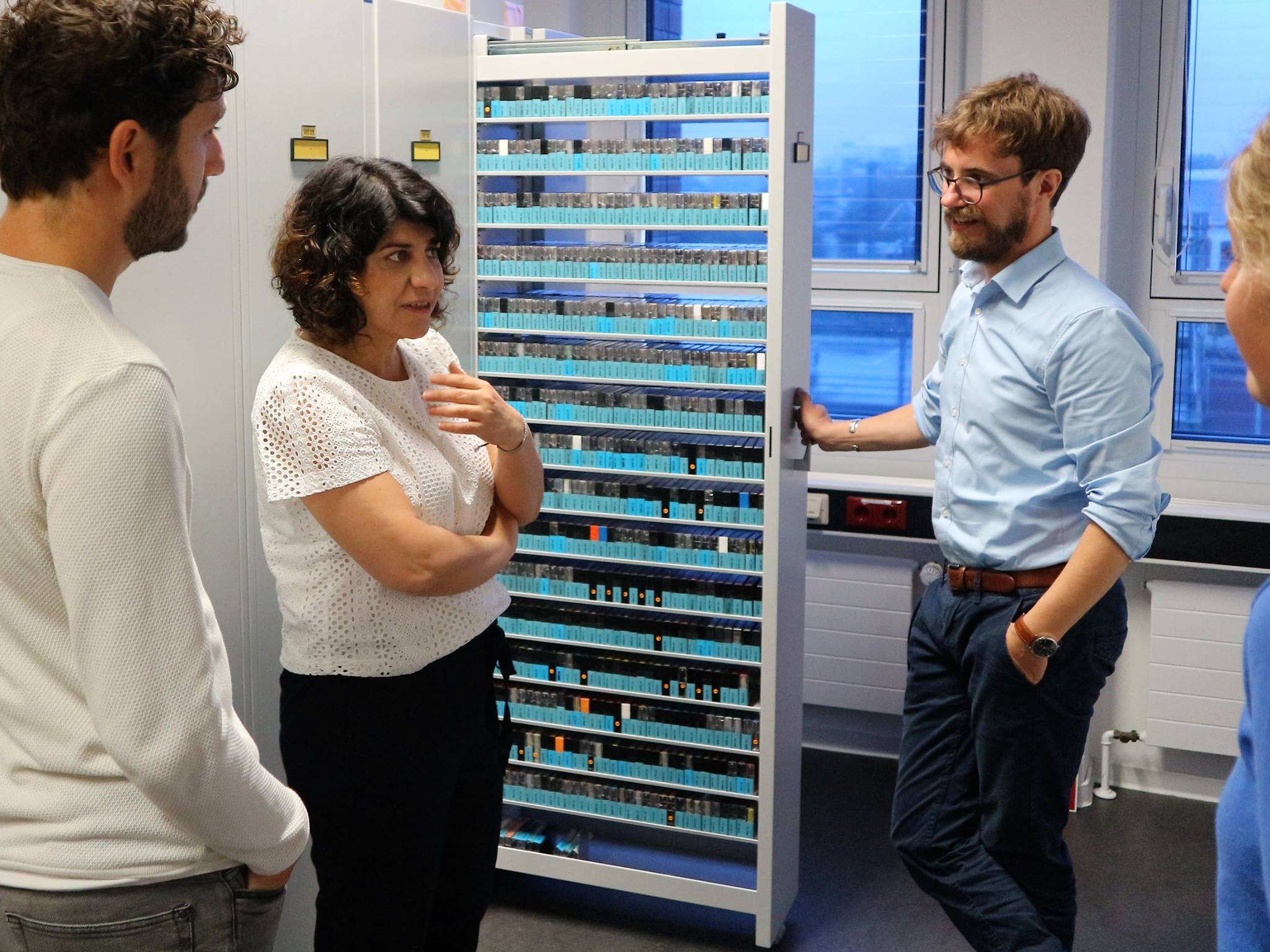 Due to the pandemic, DOMiD is currently offering guided tours for groups of up to 15 participants. After a brief introduction to questions of migration history and the culture of memory, we will walk through the corridor exhibition together with selected objects from the unique DOMiD archive and discover the diverse stories and perspectives of the DOMiD collection. You will also gain an exciting insight into the depots and magazine. (Duration 90 minutes, cost 150 euros)
We will be happy to present the history of DOMiD to you in a supplementary impulse lecture and offer insight into milestones and conceptual issues of the emerging "House of Immigration Society". (+ 30min, + 50 euros)