On our way to a migration museum
DOMiD - The Documentation and Museum of Migration in Germany
The association was founded by migrants in 1990 and holds the biggest collections of objects and reports throughout Germany, documenting the diverse history of migration in Germany. In addition we research and publish on different subjects and desgin exhibitions. From the very beginning, DOMiD advocated for a culture of memory within the migration society and still supports the idea that the multiplex history of migrants passes into the official narrative.
Thus, the history of migration in and to Germany shall be presented to a wider public. Apart from our museum and archival work, we also organize events, conferences and lectures.
Our goal is to convey migration as a norm. This is intended to ultimately create a foundation of a common and transcultural identity.
For more than 30 years, DOMiD has been planning and advocating for a central museum of migration ( "Haus der Einwanderungsgesellschaft" ).To find out more about the founding history, please use this link.
The Team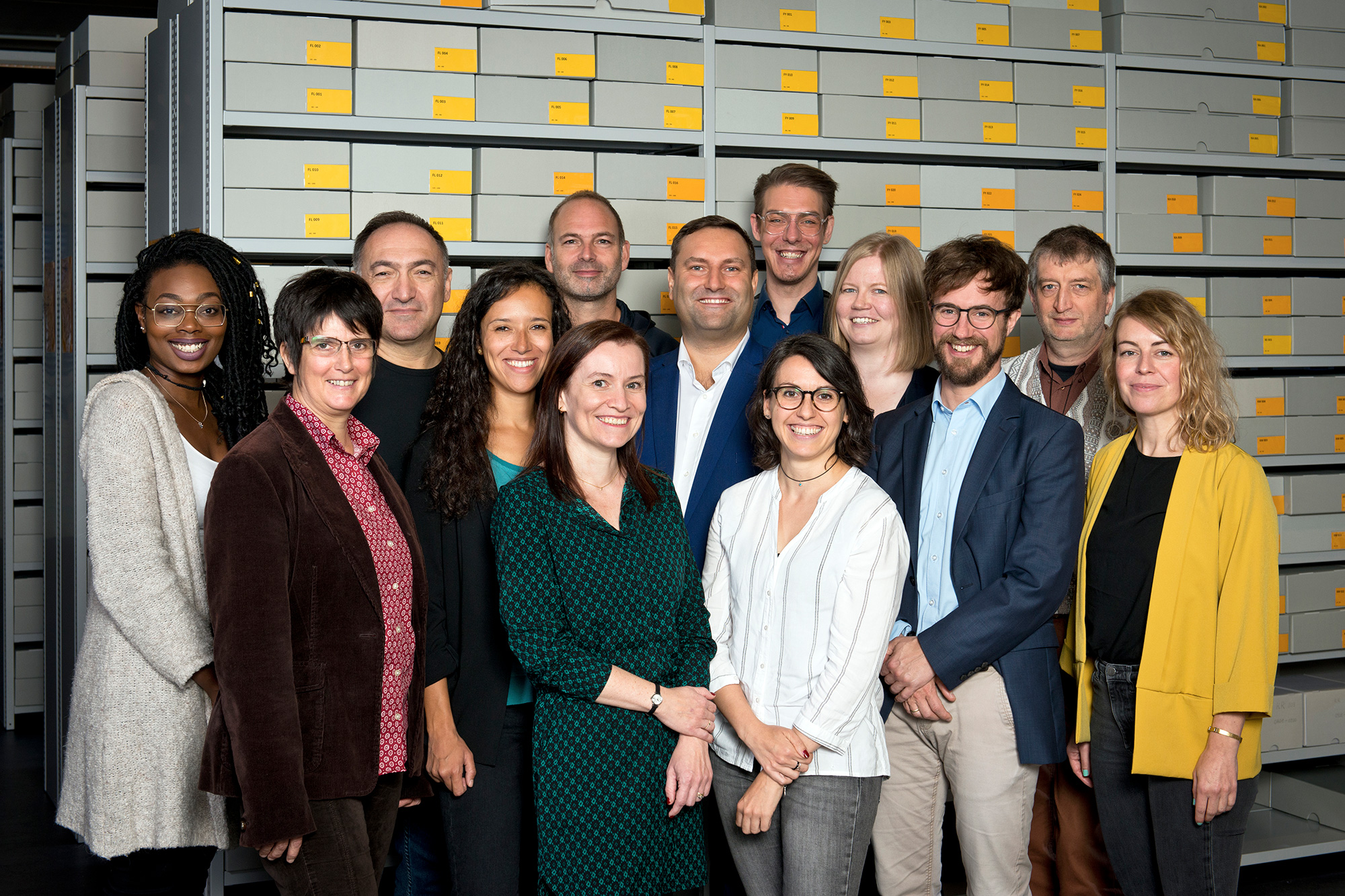 Bebero Lehmann | Project leader "Gemeinsam Unterwegs? Geschichte(n) der Migrationsgesellschaft" (#Meinwanderungsland)
bebero.lehmann@domid.org
Azziza B. Malanda | Presse- und Öffentlichkeitsarbeit "Gemeinsam Unterwegs? Geschichte(n) der Migrationsgesellschaft" (#Meinwanderungsland)
N.N. | Accounting & Finances
Board of Directors
General Meeting of the Members and Board of Directors
Our members convene at least once a year. The general meeting is the highest decision-making committee that is also responsible for the election of the board of directors. The current chairpersons are Dr. Ali Kemal Gün, Jens Grimmelijkhuizen & Ahmet Sezer.
Our current members of the board of directors are:
Tevfik Aslan
Norbert Brünen
Murad Bayraktar
Elif Senel
Jens Grimmelijkhuizen
Dr. Ali Kemal Gün
Ahmet Sezer
The board is elected by our members.
Advisory Board
The scientific advisory board supports DOMiD in our continual development and with central scientific questions. The board is comprised of internationally reknown scientists who reside across Germany. Member of the advisory board are chosen by the board of directors for unspecified lengths of time.
Prof. Dr. Georg Auernheimer
retired university professor for general and intercultural pedagogy, founder and member of the research center for intercultural studies(RiSt), University of Cologne
Prof. Dr. Elisabeth Beck-Gernsheim
retired university professor for sociology, University of Erlangen-Nuremberg, guest professor, NTNU/University of Trondheim (Norway)
Prof. Dr. Jochen Oltmer
project manager at the Institute for Research on Migration and Intercultural Studies, University of Osnabrück
Prof. Dr. Ludger Pries
professor for sociology/organization, migration, co-determination, Ruhr University Bochum
Prof. Dr. Claus Leggewie
former director of the Institute for Advanced Study in the Humanities, Essen
Prof. Dr. Micha Brumlik
retired professor of education, University of Frankfurt am Main
Prof. Dr. em. Wolf-Dietrich Bukow
retired professor for sociology of culture and education, founder of research center for intercultural studies (RiSt), University of Cologne
Prof. Dr. Tobias Brinkmann
associate professor of Jewish Studies and History, Penn State University, USA
Prof. Dr. Viola B. Georgi
professor for diversity education, University of Hildesheim
Dr. Ulrich S. Soénius
director of the "Rhine-Westphalia Economic Archive" of Cologne, managing director of location policy, traffic, business support of the Chamber of Industry and Commerce (IHK Köln)
Dr. Mark Terkessidis
independent journalist ,migration researcher, author, Cologne
Prof. Dr. Dirk Hoerder
retired professor of social history of the USA, University of Bremen, and at the North American Center for Borderland Studies and Department of History, Arizona State University, USA
Dr. Udo Gößwald
director of the museum in Neukölln, Berlin
Sergey Lagodinsky
head of the apartment of EU/North America of the Heinrich-Böll-foundation, former fellow of the Global Public Policy Institute and "Stiftung Neue Verantwortung", Berlin
Dr. Barbara Laubenthal
lecturer at the Department of Germanic Studies, University of Texas