Since 1990 DOMiD has been collecting social, cultural and micro-historical ("Alltagsgeschichte") testimonials. These document the migration history of Germany. At present our holdings encompass more than 150,000 books, pieces of grey literature, newspapers, magazines, original documents, photographs, films, audio documents, flyers, posters, as well as three-dimensional objects.
The collection serves as a basis for our exhibits and as a starting point for the planned central migration museum. For DOMiD, the passing on of migration history through material and immaterial culture has been of utmost concern and our greatest cause since the beginning. Our objects and stories have been displayed on loan in numerous museums and exhibitions.
Our collection continues to grow. We gather voices and materials on the topic of migration, because every story counts. We are of the firm conviction that migration concerns everyone. It enriches our day-to-day lives and shapes our history. The greater the variety of perspectives reflected in our collection, the better we are equipped to tell the history of migration in Germany.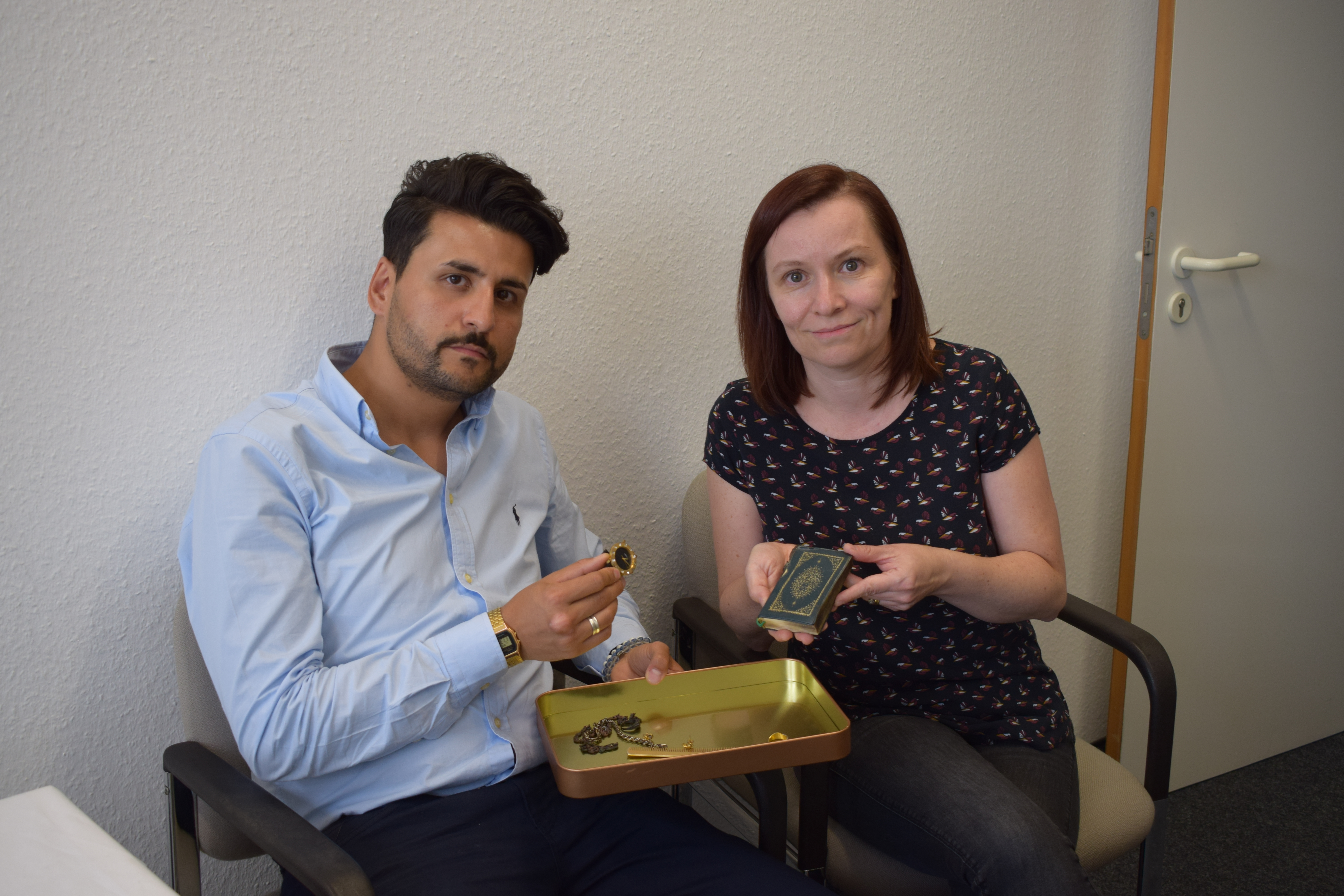 Become a Donor!
What treasures do you have stored in your attic or basement? Would you like to tell your story? If you have materials having to do with migration history, and would like to have them safely kept on a long-term basis, we invite you to get in touch with us.
Using our Archives
As an archive, our collection serves the preservation and production of knowledge. Researchers, journalists and interested visitors can comb through our testimonials by using our database. Two spaces dedicated to this use are available in our library.

More Information
Library
Our library is a reference and non-lending library only. At present it comprises more than 15,000 titles, including German and foreign-language expert literature, newspapers, magazines, and literary works. A particular strength of our library is the large amount of grey literature, which cannot be found in other archives.