In the course of our collection efforts, DOMiD has accumulated a diverse inventory of three-dimensional objects. Our repository is home to everyday objects, furnishings from labor migrant dormitories, clothing, devotional objects and migrants' keepsakes from home. The object lenders help bring history to life through their accounts of the objects' origins and importance.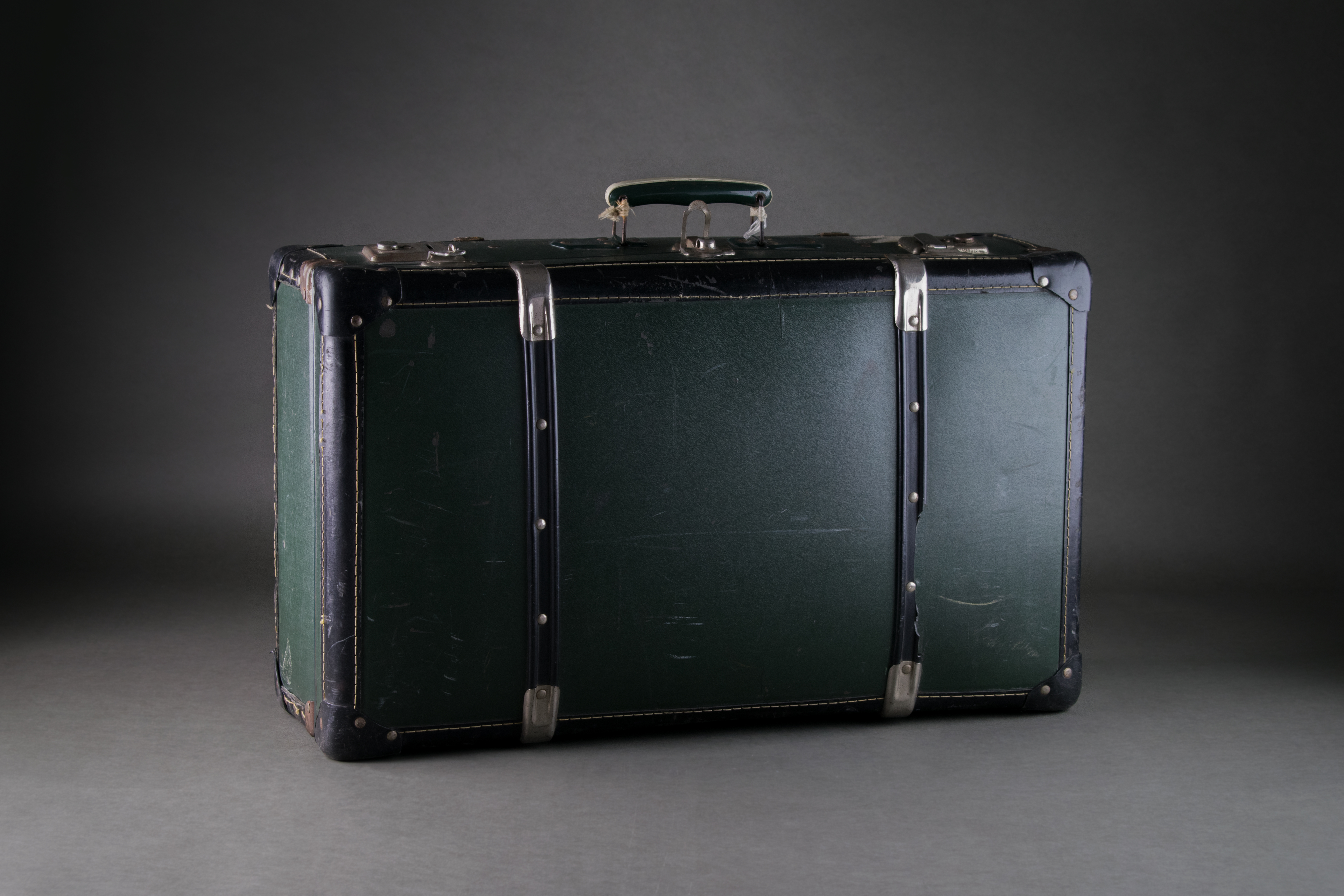 The careful documentation of these objects is crucial. Often the backstory of an object is the key to understanding its significance. Proper documentation can transform a seemingly ordinary object into the manifestation of a historical phenomenon. In this way, our collection recounts migration history.
Do you have treasures in your attic or
basement?
Have you discovered treasures in your attic or cellar that you would like to entrust to DOMiD's collection? Do you have any special mementos or keepsakes that recall your own personal migration experience? We collect every-day objects that have a personal or general connection to the topic of migration.
Highlights from our collection
Life buoy from the hospital ship Cap Anamur I, with which almost 10,000 boat people were rescued from the South China Sea, c. 1980 © Thomas Huân Nguyễn, DOMiD-Archiv, Köln, E 1466,0003
Scale from the shop run the by Russo family, one of the first Italian general stores in Cologne, 1970s © DOMiD-Archiv, Köln, E 0675,0002-0010
A dress sewn for private use by the trained seamstress N., who stayed in an accommodation for asylum seekers while she waited for more than a decade for officials to make a ruling on her asylum application © DOMiD-Archiv, Köln, E 1291,0001
Typewriter belonging to the paediatrician and radiologist Dr Sukil Lee, with which he wrote all his correspondence for the recruitment of Korean nurses in the 1960s © DOMiD-Archiv, Köln, E 1359,0046