60 years Almanya
German songs with Nedim Hazar – Almanya Türküleri
October 30, 2021 marks the sixtieth anniversary of the German-Turkish recruitment agreement, which has had a formative impact on German society to this day. On the occasion of this anniversary, Zeche Zollverein is planning a premiere in cooperation with DOMiD e.V.: Deutschland Lieder with Nedim Hazar.
The premiere is about the musical contribution of migrants from Turkey to a common musical history, which should be rewritten with their arrival and staying here and also find its way into musical education. Deutschlandlieder will feature 12 to 15 carefully curated works from different decades and genres, with the original authors performing as soloists. Having them all on stage together is an extraordinary historical-musical aspect of this cross-generational project.
For a rousing concert experience, an international band, Anatolian soloists and a string quartet will accompany the various artists. Deutschland-Lieder is a melange that defines our musical culture in Germany today: open, diverse and shared. Because, what would be the hit parade of all times for Turkish and Kurdish migrants, is to be experienced and celebrated together. In addition to Nedim Hazar, a well-known actress from Cologne will be the emcee.
Nedim Hazar on Tour - You can find more concert locations here.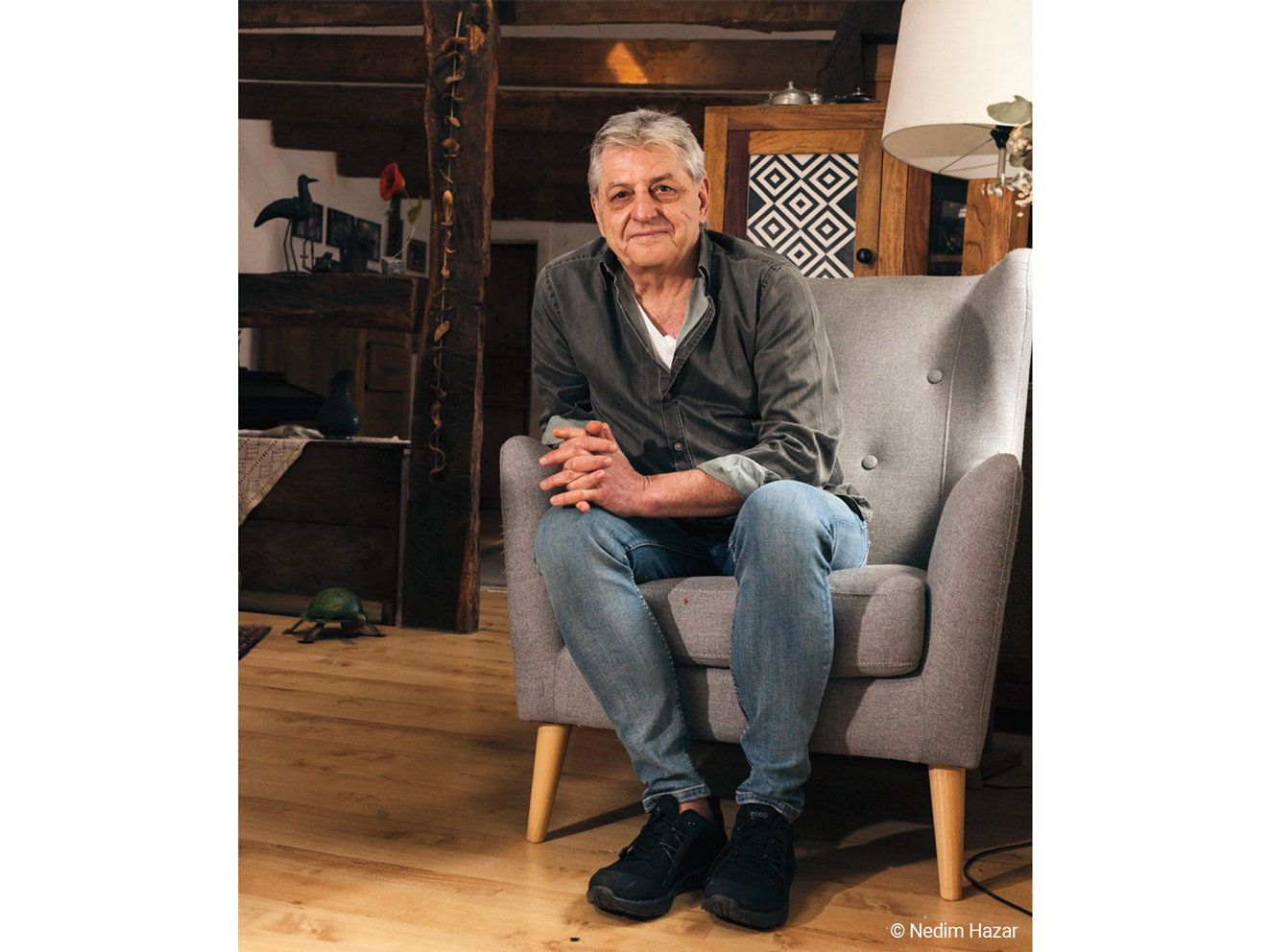 Nedim Hazar was born in Ankara in 1960 and grew up in Sydney. Hazar has lived in Germany since 1980, with one interruption. He was an actor in Recklinghausen, acted in films, played music in a rock band and hosted music programs on the radio. Since the mid 90s, he has devoted himself to filmmaking and television. Hazar will soon release his book "Deutschlandlieder. Almanya Türküleri," which is now available for pre-order. More information about the book can be found here: https://www.rotbuch.de/buch/sku/2419229/deutschlandlieder-almanya-tuerkueleri.html
On the history of Turkish music in Germany
In the 1960s and 1970s, partly melancholy partly ironic German songs were written in Turkish. On the one hand, topics such as wanderlust and lovesickness, and on the other hand, working and living conditions and encounters with the locals were taken up. The German songs were almost without exception produced in Cologne and sold hundreds of thousands of times as vinyl singles and music cassettes, with the album by singer Yüksel Özkasap, for example, selling 800,000 copies. This is a quadruple platinum success by today's standards! In the early 1980s, the first songs of Turkish musicians* were produced in German, which were mainly interpreted by rock musicians such as Cem Karaca and the band Yarinistan. From the 1990s, the daughters and sons of the former "guest workers" introduced hip-hop and rap as their means of expression. The authors of this wave, which continues to this day, are spread throughout Germany. Cologne's representative Eko Fresh is also a player in this project.