60 years Almanya, News
Film & Talk: Platform 11
Between 1955 and 1973, many so-called guest workers arrived in Germany at Platform 11 of Munich Central Station. On the occasion of the 60th anniversary of the German-Turkish recruitment agreement, the arrival site "Gleis 11" lets us look back on the first generation of so-called guest workers - on their lives, their paths to and in Germany. The first who came then are old today, some of them very old. Much has been written about their children and grandchildren, but little has been said about the first ones who arrived at the train station back then. For far too long, these stories have not been told or heard.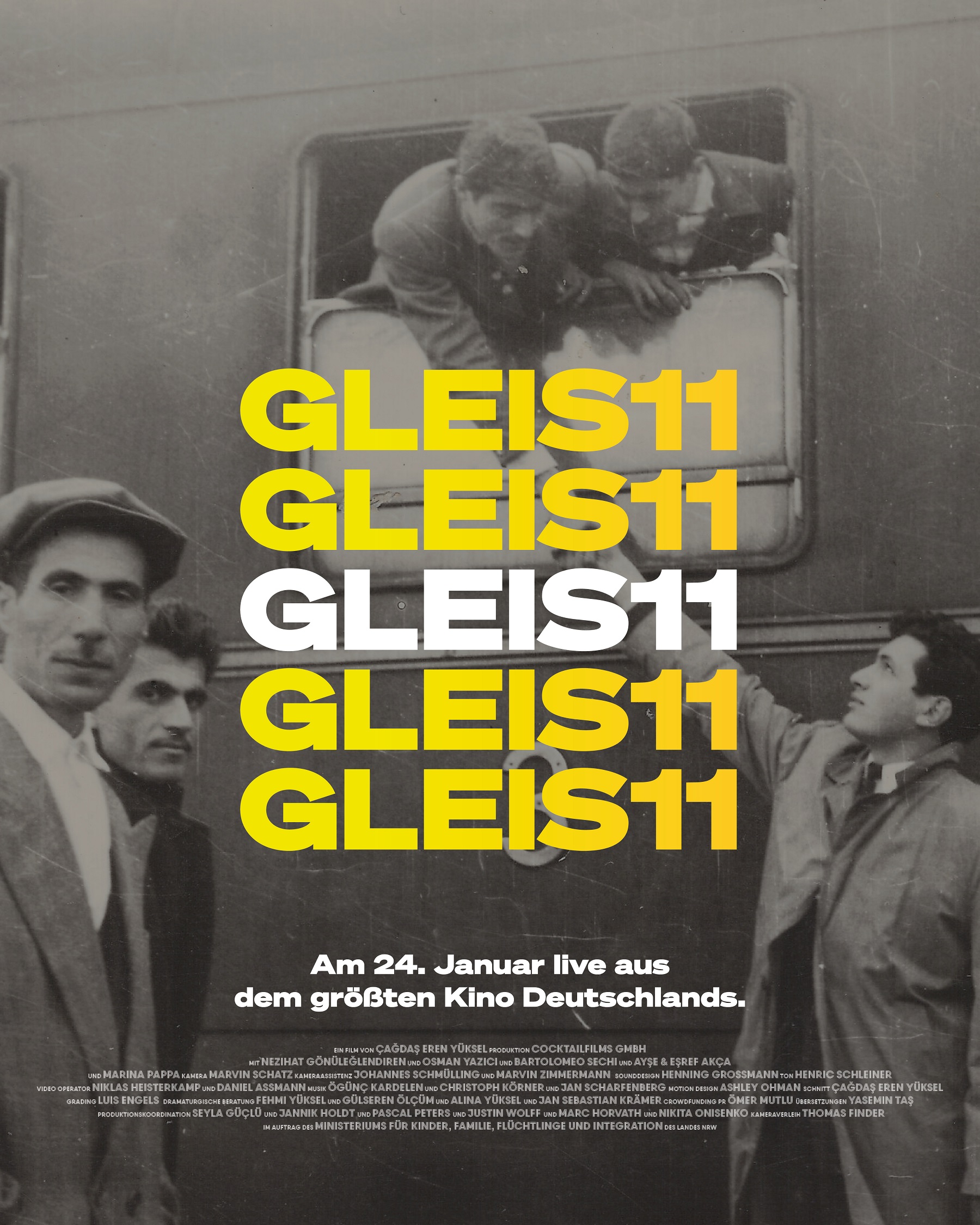 Director Çağdaş Yüksel takes us on a search for his grandfather in his film "Gleis 11" (D/2021, 67') and thus on a journey through the Republic - and its time. The film tells the stories of a generation that helped write and shape German history. A portrait from six perspectives about the first years in a new homeland, about loneliness, hopes, dreams and fears.
The film screening is an event of the Cologne Integration Council in cooperation with Filmforum NRW e.V. at Museum Ludwig and the Office for Integration and Diversity.
The screening will be followed by a panel discussion with director Çağdaş Yüksel, DOMiD executive director Dr. Robert Fuchs and other special guests moderated by Ahmet Edis (vice chairman of the Cologne Integration Council).
Tickets for the event can be booked here.