60 years Almanya
Series of talks: Institutional view on memory work and the visualization of migration history
This year marks the 60th anniversary of the recruitment agreement between Germany and Turkey. On the occasion of this anniversary, the Zeche Zollverein is hosting an exhibition entitled "We are from here. Turkish-German Life 1990 Photographs by Ergun Cagatay", guided tours, workshops, excursions and other diverse activities will take place.
Under the moderation of Dr. Manuel Gogos, a panel will be held on 12.10.21 on the topic of "Institutional view of memory work and the realization of migration history". DOMiD's executive director, Dr. Robert Fuchs, will also make a panel contribution. Prof. Dr. Hacı Halil Uslucan (Director of the Center for Turkish Studies and Integration Research, Essen), Osman Okkan (Board Spokesman of the Cultural Forum Turkey-Germany, Cologne) and Neslihan Kanbur (Deputy Equal Opportunities Officer of the City of Gelsenkirchen) will provide further insights into memory work and the visualization of migration history. The panel will be followed by a Q&A session for the audience.
Admission is free of charge for visitors. Registration is required. Registration at besucherdienst@ruhrmuseum.de or 0201- 24681 444.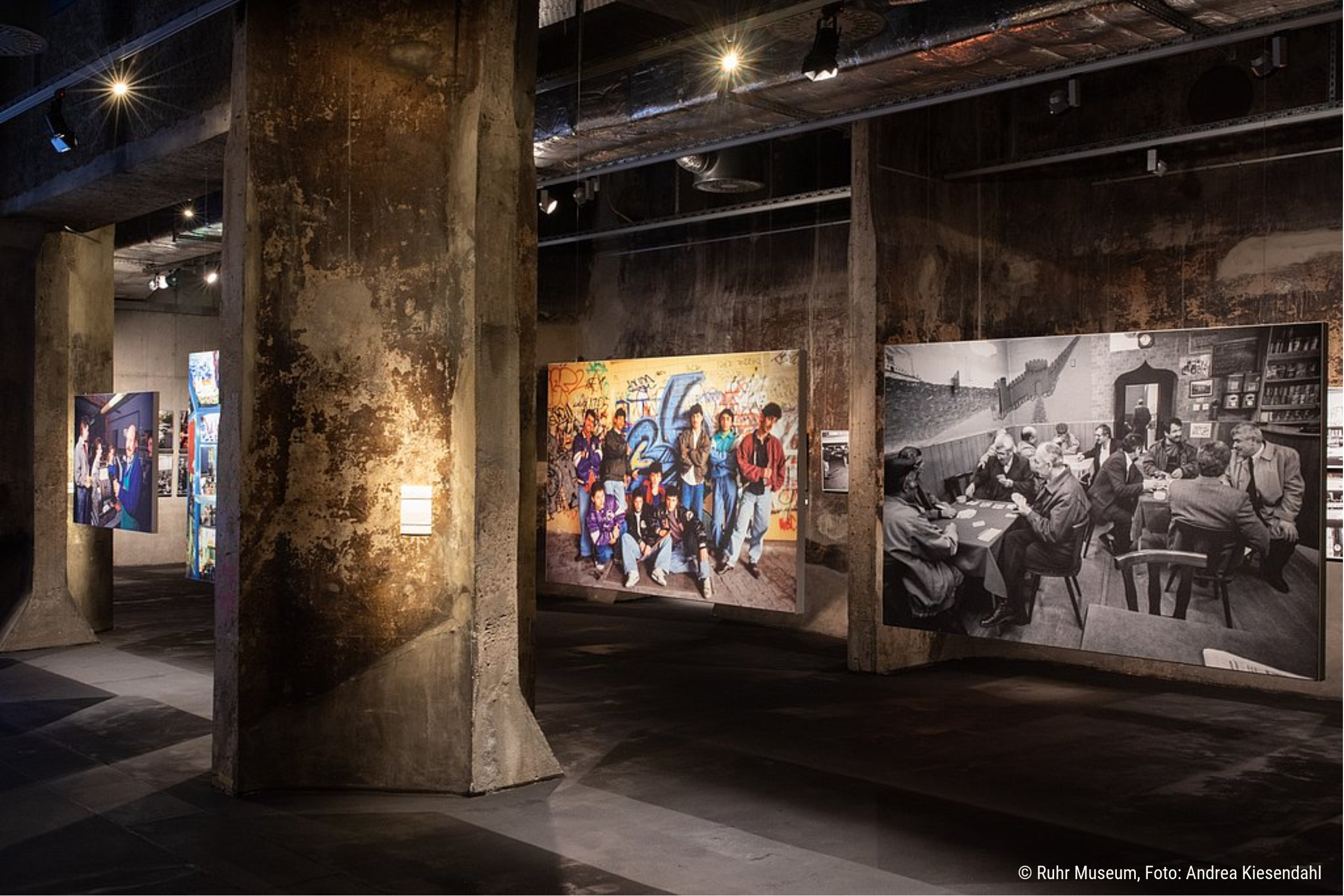 In 1990, the Istanbul photographer Ergun Çağatay spent weeks traveling through German cities: Hamburg - Cologne - Berlin - Werl - Duisburg. He visited Turkish migrants in their factories, mines, stores and homes. He observed them at their celebrations, in mosques and at political demonstrations. Çağatay's photographs reflect the cosmos of Turkish life of the first and second generation of so-called "guest workers".
Until October 31, 2021, visitors can view the 120 snapshots that provide insight into the everyday life of migrants from Turkey and their families.