News, Workshop
Workshop-Project: "Against Racism - Unknown Perspectives"
When racist, anti-Muslim, anti-ziganistic or anti-semitic incidents arise in public discussions, media coverage and social debates focus almost exclusively on the perpetrators. The perspectives of those affected and their relatives are almost completely absent. Their positions, demands and everyday resistance strategies hardly find access to the public or the educational system and are thus excluded from the collective memory. This state of affairs leads to racism, Muslimophobia, antiziganism and anti-semitism being perceived as a marginal phenomenon rather than a problem for society as a whole - which in turn makes it difficult to come to terms with, raise awareness of and combat them.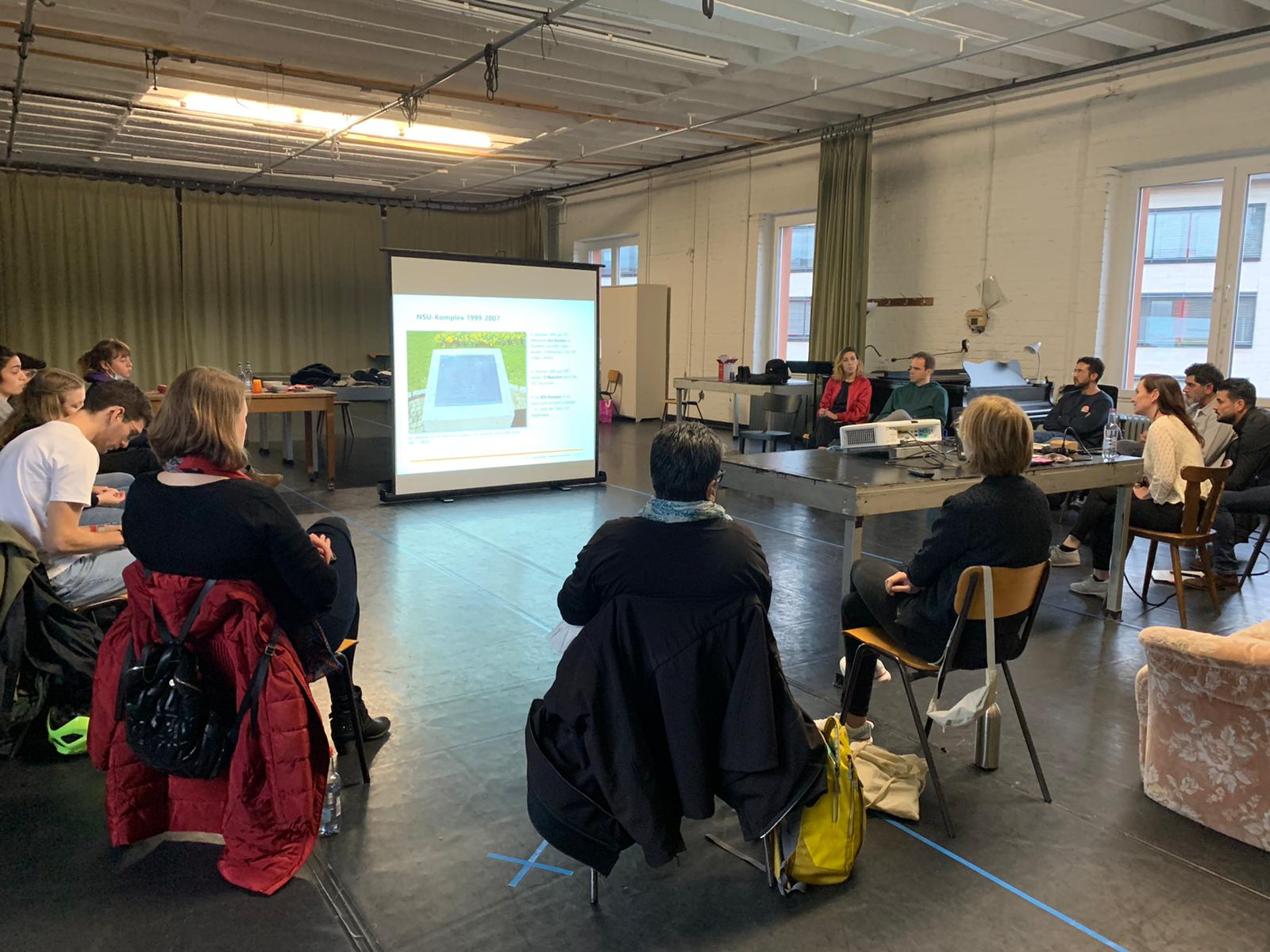 On this occasion, DOMiD has conceived the participatory workshop project "Against Racism – Unknown Perspectives" together with the contemporary witness and activist İbrahim Arslan. The project is funded by the city of Mannheim. With the participation of those directly affected, the topic of racism is made tangible and history(s) is conveyed in a biographical way that is close to life. The focus is on people with their barely heard stories, who thus give a face and an identity to the nameless "victim numbers". The workshops will work with different sources, such as photos, interviews with contemporary witnesses and museum objects from the DOMiD collection.
In addition to promoting anti-racism, democratic participation and solidarity, empowerment is an important goal of the workshop. It should offer participants and workshop leaders with multiple experiences of racism and discrimination space for exchange and sensitize them to racist, anti-Muslim, anti-semitic and anti-ziganistic manifestations.
The photos show excerpts from a workshop that took place at the National Theater Mannheim on October 31, 2021. This and also the following workshops were/are conducted together with İbrahim Arslan and Çetin Gültekin (photo right). Çetin Gültekin was able to contribute the perspective of those affected by the right-wing extremist attack in Hanau in 2020.
Further workshops will be held this month at vocational schools and with social work students. This concludes the project. The project was funded by the city of Mannheim. Thanks to the support of the initiative "Respect - No place for racism" of IG Metall, the workshops were co-financed. Thanks to all who made the project possible!