Are you organising a conference on the topic of migration and would like to offer your participants complementary programming? Are you looking to liven up your youth workshop with some thought-provoking visuals?
We offer some of our exhibitions on loan. Using the contact form at the bottom of the page, you can make inquiries regarding the conditions, scope, and costs of borrowing our available exhibitions, all with no obligation.
Mobile exhibition: On our way!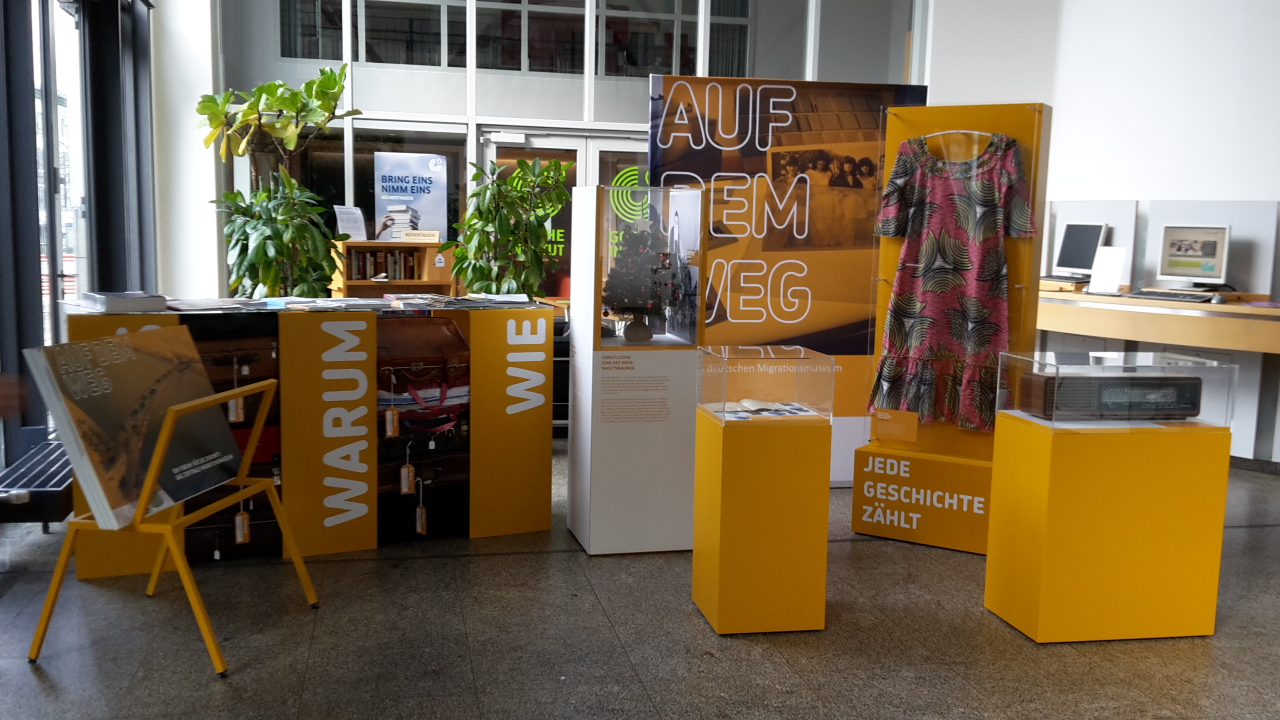 Four vitrines, a podium case, a banner, and an informational display all provide a diverting glimpse into the work we do at DOMiD. Four exemplary objects provide an exciting look at the vast breadth of migration history. In addition, the project plans and designs for our central migration museum are great for stimulating discussion and dialogue.
A highlight at conferences and congresses!
"Drei-Generationen" Portraits | Three Generation Portrtaits
To mark the 50th anniversary of the labour recruitment agreement between Germany and Turkey, Guenay Ulutuncok photographed 17 families to produce life-size portraits. They show grandparents, parents, and children all in their individual life-trajectories.
The pictures can either be hung on the wall or set out displayed in steel frames.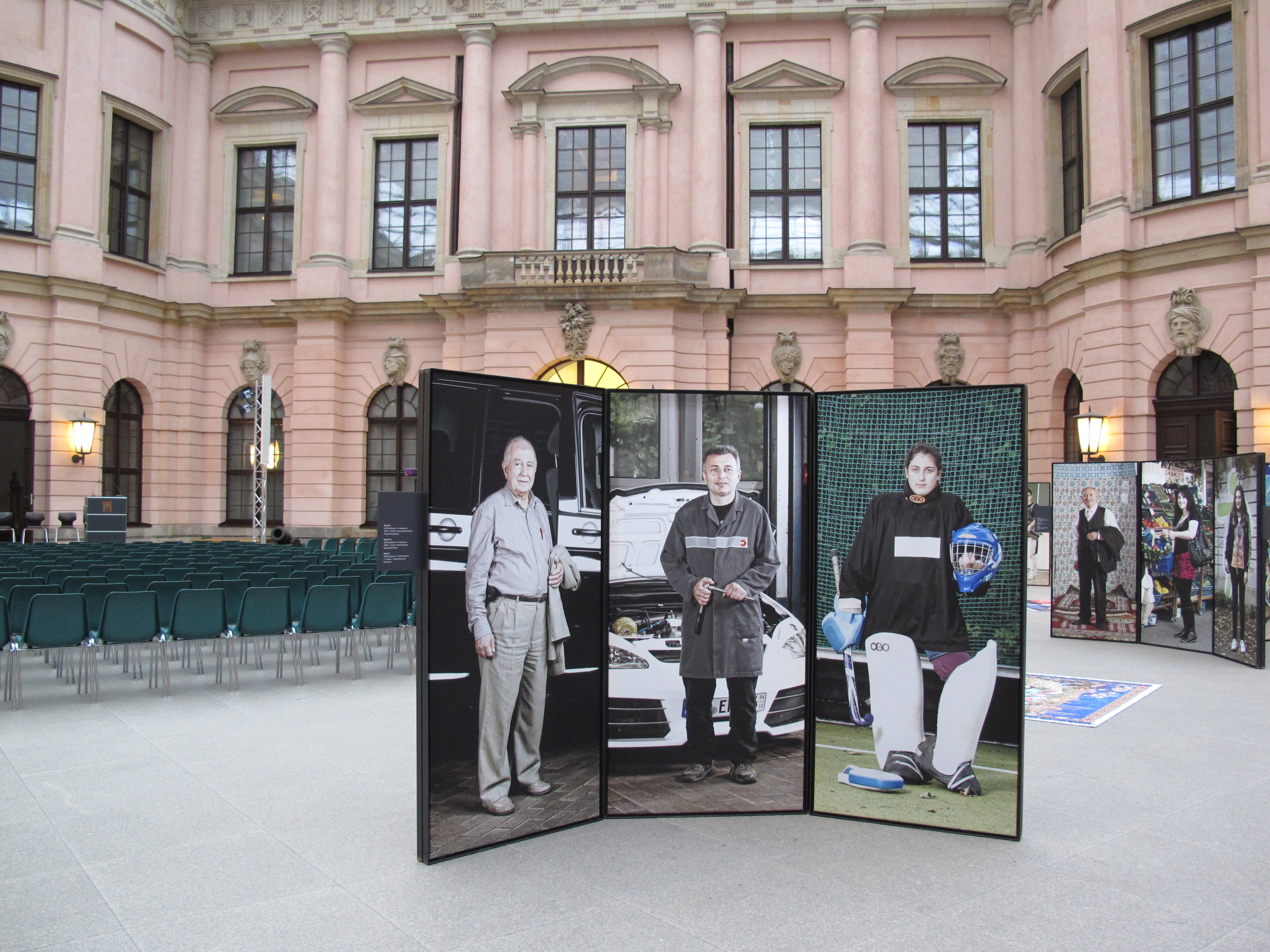 Photo exhibition: "Geteilte Erinnerungen" | "Shared/ Divided Memories"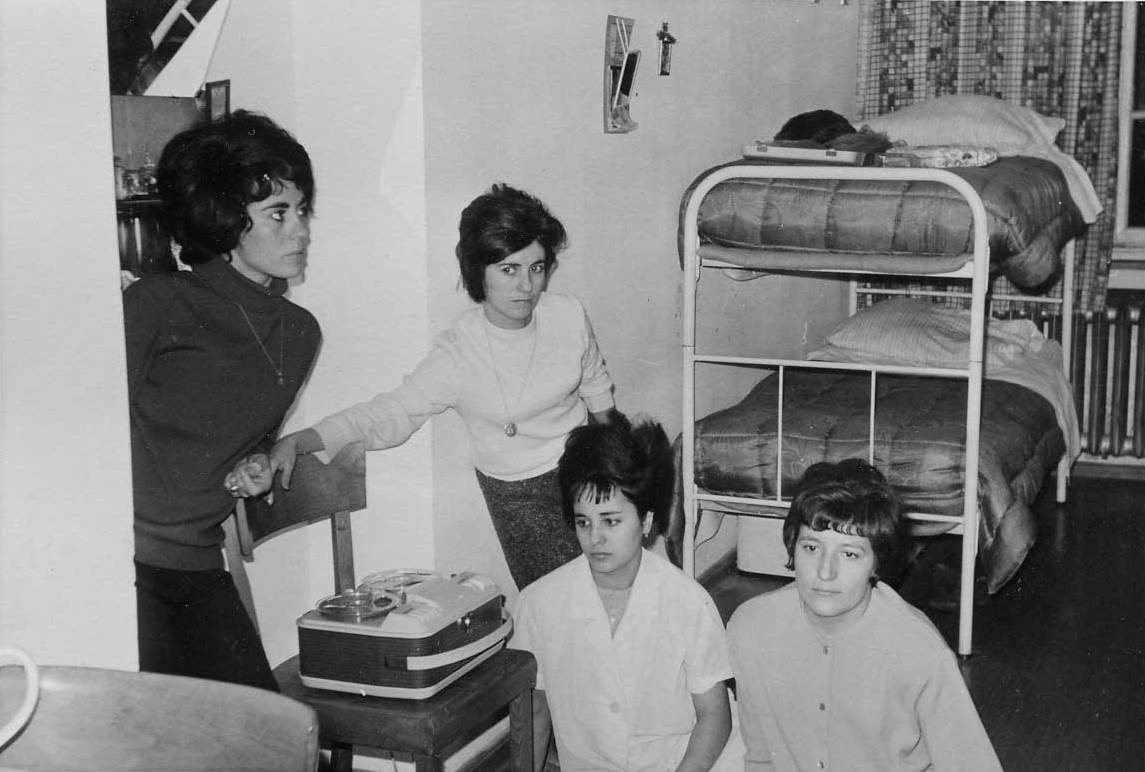 Memories gain in significance when they are shared with other people.
The photo exhibition provides a view of the work and life circumstances of the first generation of the so-called guest workers, in particular those from Mediterranean countries. Their paths from the first point of contact with the outposts of the German employment offices, to their arrival in Germany and then their working and day-to-day lives in Germany are documented in these striking photographs.
Photo exhibition: "So fing es an..." | "And so it Began"
In 1961 Turkey and Germany signed an agreement laying out the terms for Germany to recruit labour migrants in Turkey. Up until the ban on labour recruitment in 1973, 865,000 people came to Germany from Turkey alone.

This photo exhibit traces labour migration from Turkey, showing glimpses and snippets of people's day-to-day lives at work and at leisure: at the factory, in their living quarters, at the pub, and having picnics at the park.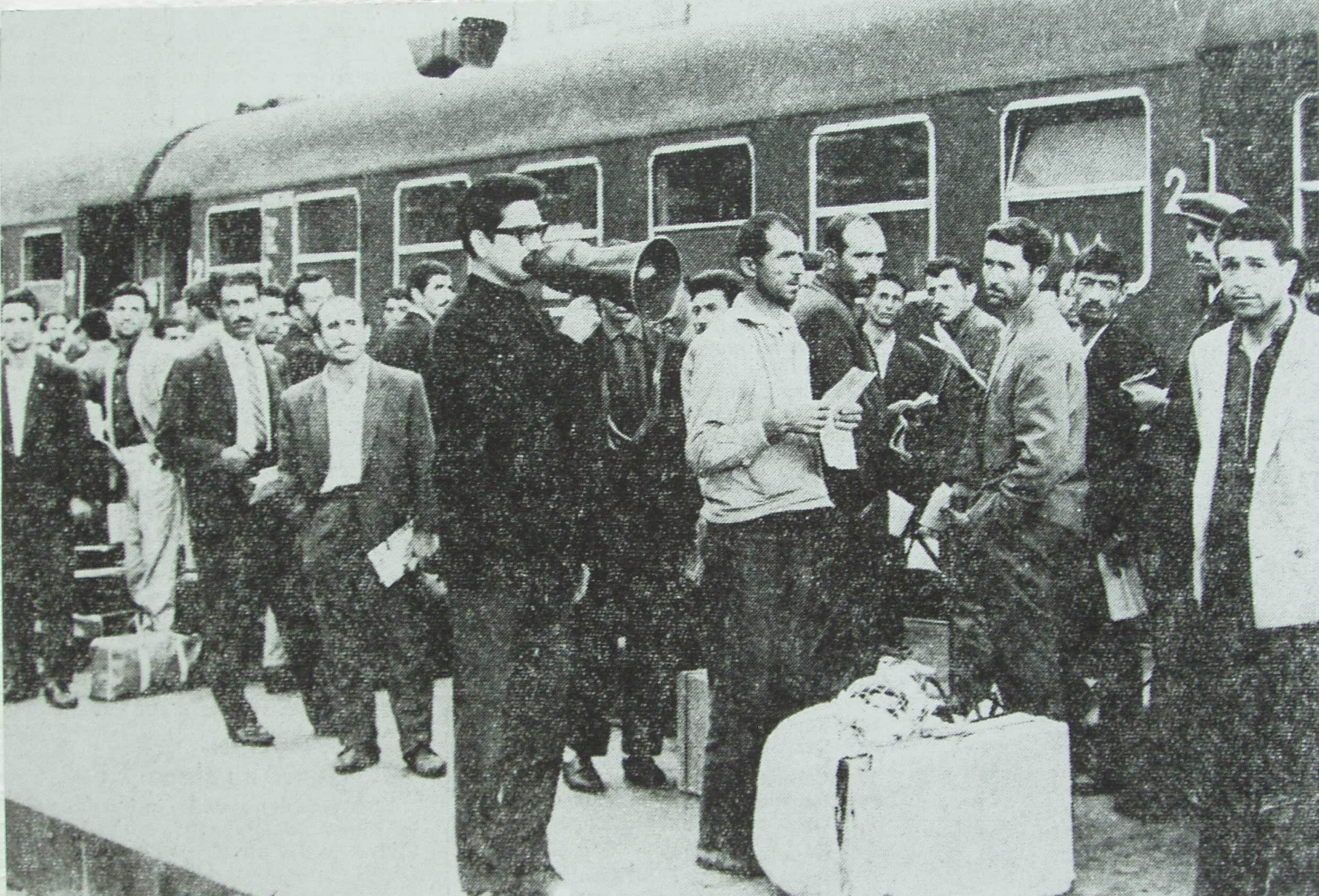 Photo exhibition: "Bilder, die Bleiben" | "Pictures that Remain"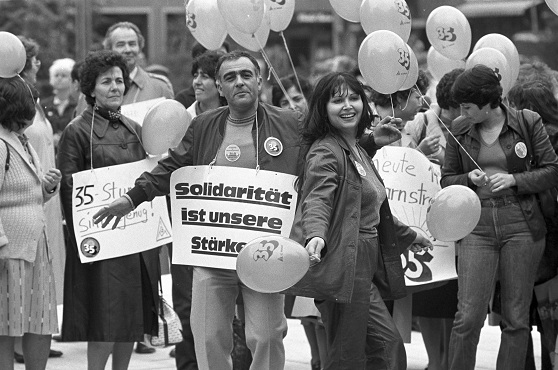 People come and go – and some stay.
This photo exhibition with pictures from photographer Guenay Ulutuncok tracks the people who came to Germany and stayed. Although they had often not originally planned to settle in Germany, they held their ground and helped shape Germany's future. Ulutuncok subject matter here focuses especially on the late 1970s and 1980s.
Are you still unsure which exhibition would be just right for your needs? Use our contact form to get in touch and ask any questions you may have with no obligation. We will be happy to advise you!