News, Collection
New in collection: contemporary historical material by Can Candan
We received from the filmmaker Can Candan the raw material of his historically significant documentary Duvarlar-Mauern-Walls. Hardly any other document can express the views and analyzes of Berlin migrants in such a condensed form at the time of the "Wende", shortly after the "re-unification" of Eastern and Western Germany. What did the "fall of the wall" mean economically for the migrants who had worked in Berlin for many years? How do they analyze the flaring racism that manifests itself in murder attacks only a little later? We are grateful to Can Candan for the trust and will soon be able to prepare the material for research and review in our archive.
The long journey of the original cassettes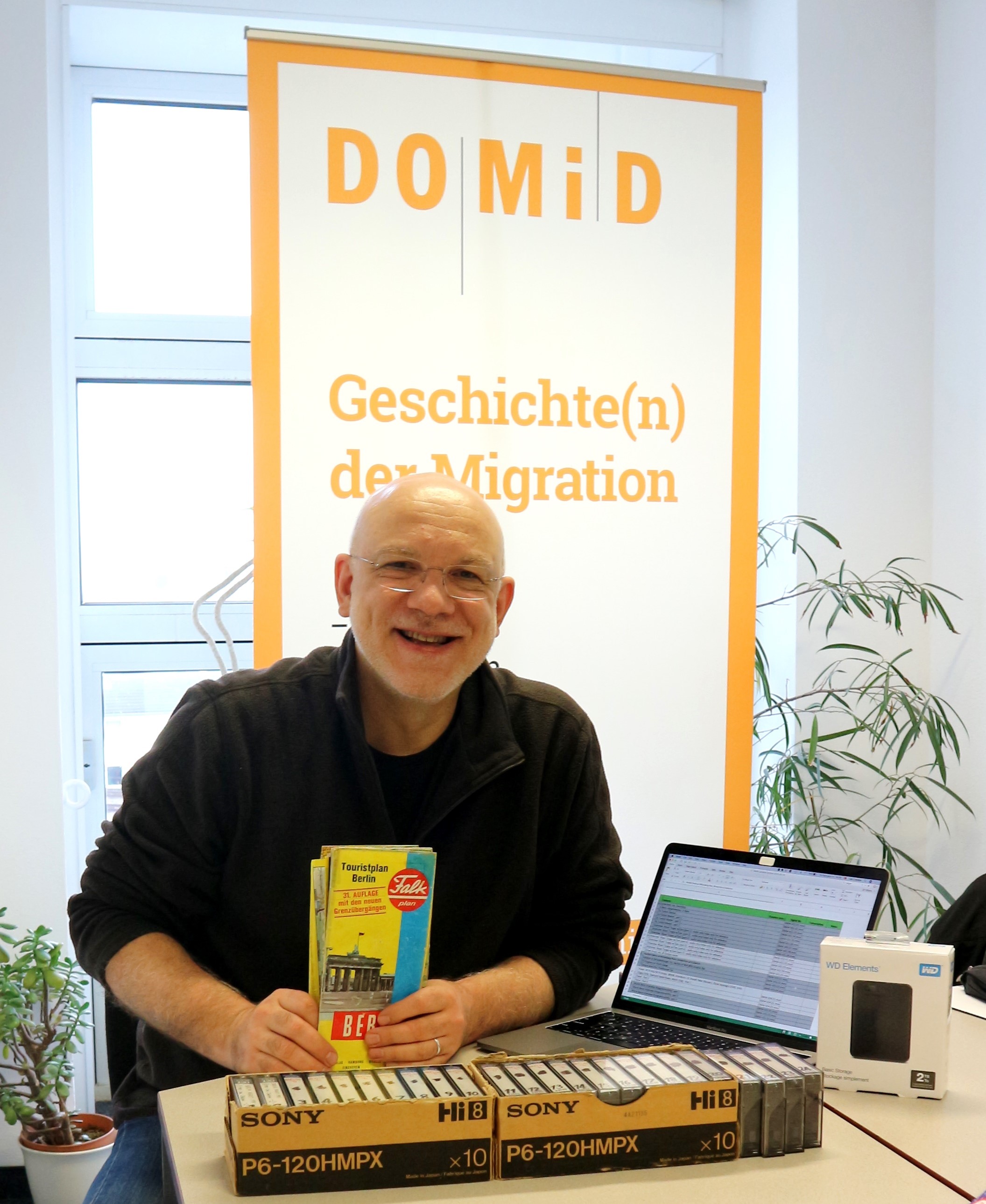 Can Candan bought the original cassettes in the USA and took them to Berlin on an airplane. He then flew back to the United States to travel to Istanbul some time later. On February 13, 2020 Can Candan finally flew from Istanbul to Rostock and finally took the train to Cologne: always with his original cassettes in his luggage. These are now archived at DOMiD - 50 hours of footage for "DUVARLAR, MAUERN, WALLS" (2000): a feature-length documentary about the Turkish immigrant community in post-Wall Berlin, Germany.