Motif series "Migration history in images"
Search for the "old home"
At the beginning of our series of motifs "Migration History in Pictures" we are devoting ourselves to one of the oldest exhibits in our collection: a list of the "Sudeten Germans" in the Hessian community of Kehrenbach, created by a family member of our lenders from the Rödig family.
Forced migration of Germans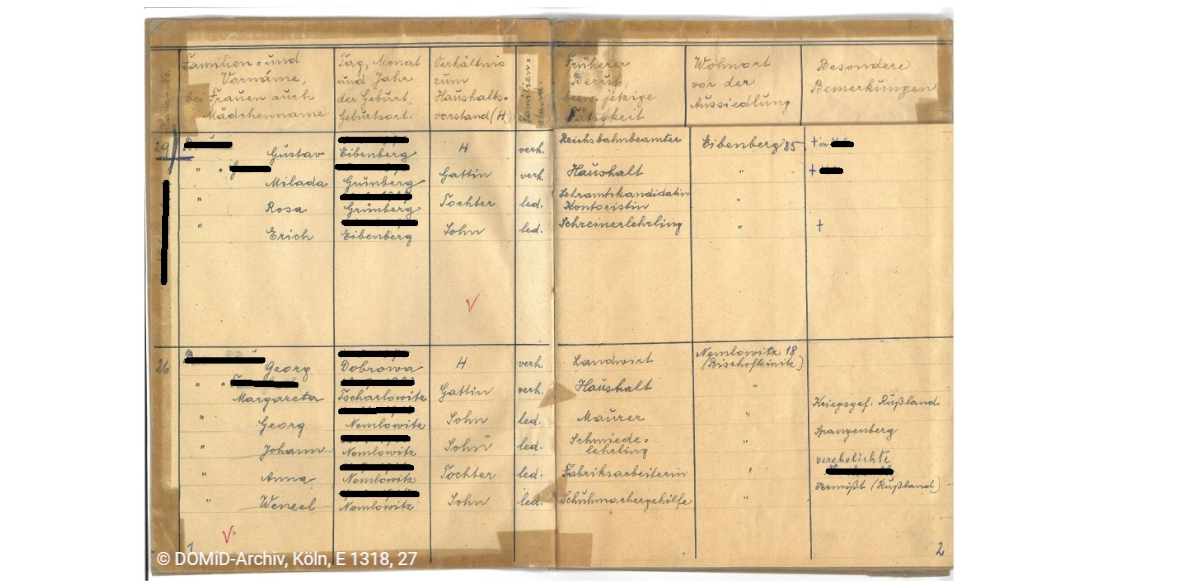 Die "deutschstämmige" Familie Rödig musste in der Folge des Zweiten Weltkriegs 1946 über Nacht Kraslice in Tschechien (damals Graslitz) verlassen. Der Vater legte 1946 dieses Heft an, in dem er die Vertriebenen aus Graslitz in seinem neuen Wohnort in Hessen auflistete. Die Tochter versuchte ein Leben lang, die Erinnerung an die "alte Heimat" wachzuhalten. Sie engagierte sich in Heimatvereinen zu Graslitz und war ein regelmäßiger Gast auf Landsmannschaftstreffen. Noch lange glaubte die Familie, dass sie in die "alte Heimat" zurückkehren würde.
The Rödig family, like many others, had to leave Graslitz just 24 hours after receiving the "draft". What they were allowed to take with them was strictly defined. The boxes - often made in large numbers from front doors - were made available to the families. In addition to the prescribed items, the family could also take photos from Graslitz. H. Rödig carefully kept all memorabilia that had to do with the expulsion. The objects tell us stories of forced migration, but also of trying to keep memories alive and to preserve the image of a "home".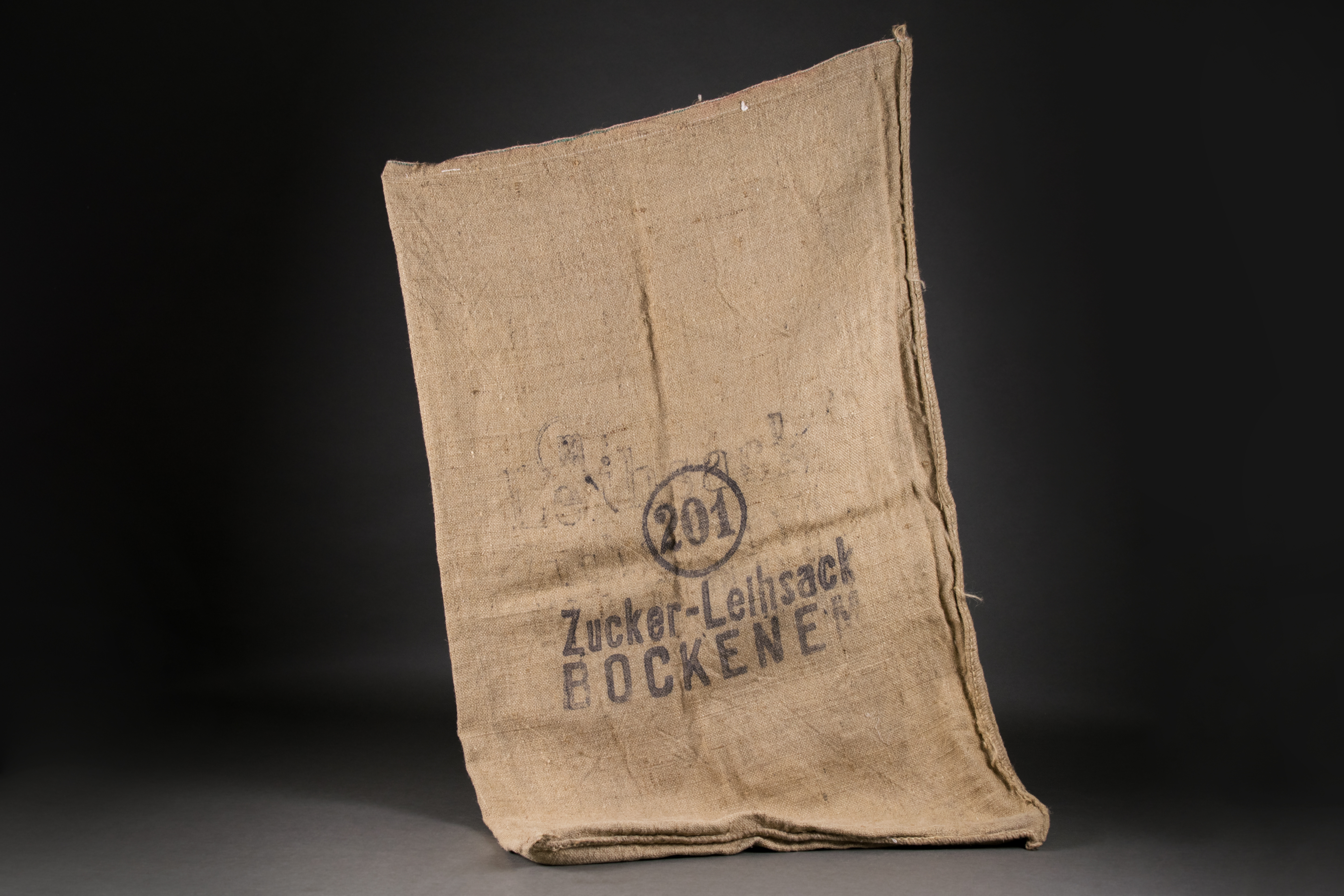 Recherche-Hinweis
There are several objects from the Rödig family in our collection. The handwritten documentation of forcibly resettled families of the "Sudeten Germans" in the Hessian community of Kehrenbach is just one of them. Also in the DOMiD collection are boxes (E 1318,0001 a-g) and linen bags (E1318, 0007) as well as identity papers (E 1318,0031 d). Many of the exhibits are digitized and accessible in our Virtual Migration Museum.
Motif series "Migration history in pictures"
The "German-born" Rödig family had to leave Kraslice in the Czech Republic (then Graslitz) overnight in the aftermath of the Second World War in 1946. The father created this booklet in 1946, in which he listed the expellees from Graslitz in his new place of residence in Hesse. The daughter tried for a lifetime to keep the memory of the "old home" alive. She was involved in local clubs in Graslitz and was a regular guest at country team meetings. The family believed for a long time that they would return to their "old home". Facsimile: DOMiD archive, Cologne.
The Galeazzi family from Cortina d'Ampezzo opened an ice cream parlor in Harburg in 1896. "Eis-Boy", the first popsicle in Harburg, was kept cold with ice blocks in this refrigerator. The "Celso Galeazzi" ice cream parlor was operated until the 1960s. In the years after the Second World War, it was an experience for the children in the area to eat ice cream at the Galeazzis. They saved up their pocket money for a long time and could usually only afford one scoop (10 Pf.) Of the four available varieties: strawberry, lemon, chocolate or vanilla. Photo: DOMiD-Archive, Cologne.
We have these motifs in our DOMiD office as postcards. You can also order (delivery only in Germany) them at: presse@domid.org. In our anniversary year 2020 (30 years DOMiD), twelve motifs with stories from our collection are created.